Need ideas for a day out in Auckland? The following places are fabulous for adults and kids alike. You'll have a great time and you might learn something too.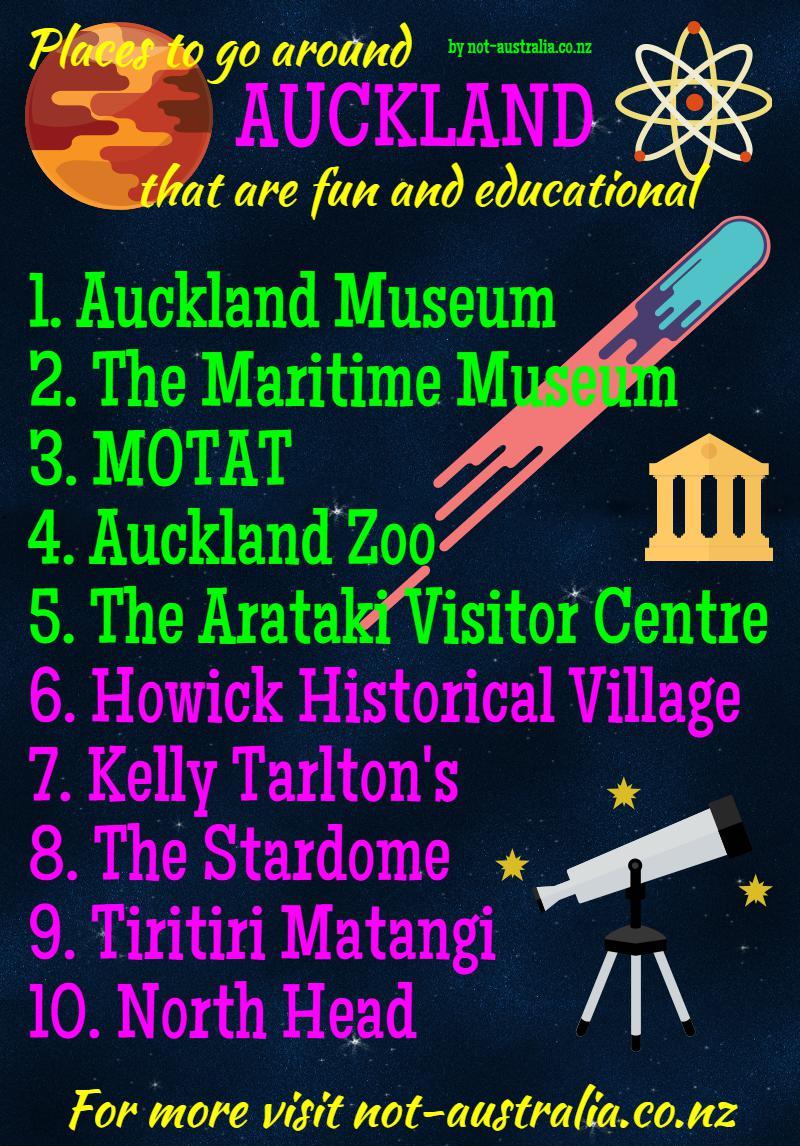 1) AUCKLAND MUSEUM
Located in a magnificent building in the beautiful Auckland Domain, Auckland War Memorial Museum is free for Auckland residents with a MyMuseum card. (New Zealand residents from outside Auckland can get in with a 'donation', but for international visitors entry is $25.) It's well worth a visit. The 'Volcanoes' exhibition is especially impressive. As well as learning about the geological history of Auckland and of New Zealand as a whole, you'll get to see a cast of one of the victims of the Vesuvius eruption that destroyed Pompeii in 79AD, and experience a simulation of what it would be like if Rangitoto erupted right now!
(If you do go to Auckland Museum, don't forget to visit the Wintergarden complex next to it – it's free and utterly lovely.)
2) THE MARITIME MUSEUM
Located at the water's edge in Auckland's Viaduct Harbour, the New Zealand Maritime Museum is free for Auckland residents. (For visitors from outside Auckland, entry is $20.) There's always something on. The exhibition dedicated to the courageous early immigrants to New Zealand – including a moving recreation of an 1840s steerage cabin – is brilliant, but you can actually go sailing on a heritage vessel too. This costs extra, of course, but sailing around the Waitemata Harbour is fantastic.
3) MOTAT
The Museum of Transport and Technology, or MOTAT, is located next to Western Springs Park (and the zoo) and costs just $16 to enter. It's a really cool place, especially for children, and it gets even better during the school holidays, running a selection of fun and educational holiday programmes. There's a historic village to explore, vintage trams to ride, a collection of aircraft, an old pump house and lots of exciting, interactive exhibitions. Given the nature of the exhibitions, MOTAT has become a popular 'steampunk' destination and hosts many interesting events throughout the year.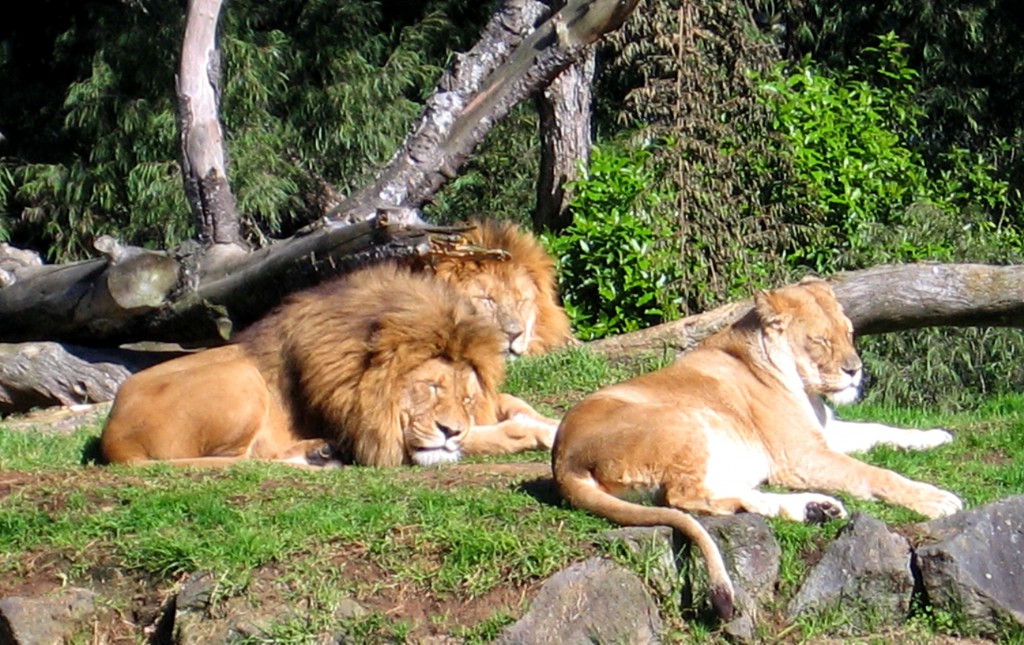 4) AUCKLAND ZOO
On the other side of Western Springs Park, Auckland Zoo makes for a wonderful day out. It costs $28 to get in, but it's a big place. The exhibits are very well laid out and the animals look well treated. There are lots of native New Zealand birds, as well as larger animals such as lions and tigers, but the most entertaining creatures tend to be the otters, meerkats and sea lions. I recommend taking a picnic to Auckland Zoo, because the food there is expensive and not very good, but there are lots of nice places to eat, especially if you don't mind curious peacocks.
5) THE ARATAKI VISITOR CENTRE
About forty minute's drive west of the centre of Auckland, the Arataki Visitor Centre is a fantastic place to go. From it, you can embark upon a range of bush walks, but the centre itself is well worth looking around. It commands great views and has many interesting displays. You can learn a lot about Auckland's history and New Zealand's nature. If you're new to New Zealand, it's a great introduction to the bush walk, a quintessential Kiwi experience.
6) HOWICK HISTORICAL VILLAGE
About thirty minute's drive southeast of the centre of Auckland, Howick Historical Village is somewhere you can really get a feel for New Zealand's history. All of the buildings are authentic and on the third Sunday of every month, the village comes to life with people wandering around and performing tasks in full period costume. The village gardens are charming and there are many nineteenth-century artefacts to marvel at. It costs $15 to get in.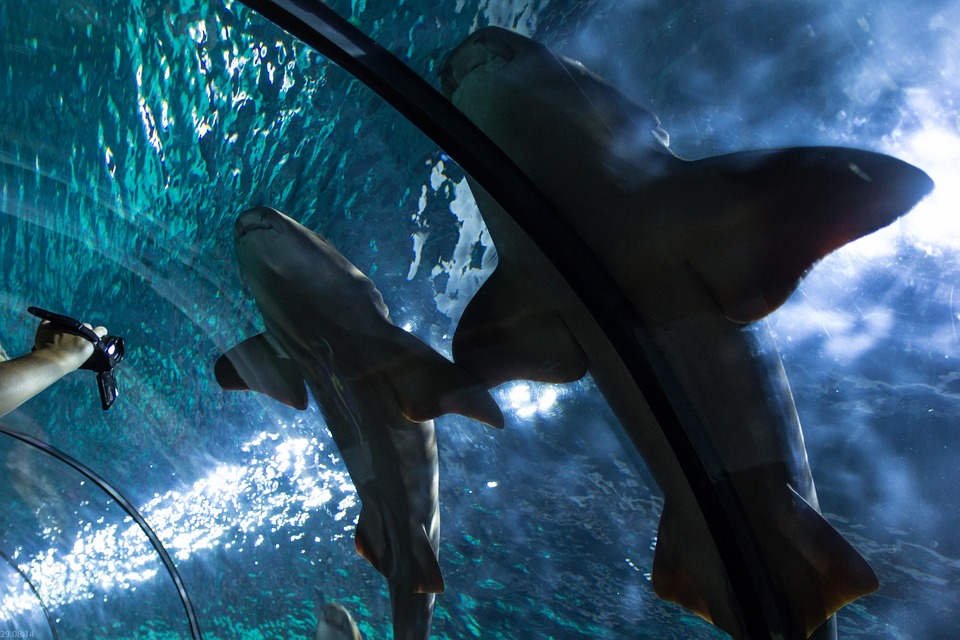 7) KELLY TARLTON'S
Kelly Tarlton's Sea Life Aquarium isn't just a load of fish tanks. You can get up close to a colony of king penguins, snorkel with sharks and explore some wonderful exhibitions. The replica of Scott's Antarctic hut is especially cool. (See what I did there?) Kelly Tarlton's is only about ten minutes from the centre of Auckland and costs $39 to get in, but it's cheaper if you book online.
8) THE STARDOME
Located in Auckland's One Tree Hill Domain, Stardome Observatory and Planetarium is New Zealand's largest planetarium. Shows are $12, but that includes a look round the space exhibits some telescope use. During weekdays the shows are only for school groups, but anyone can go during weekends, and every evening except for Mondays and Tuesdays – Tuesdays are for 'special' shows. Stardome hosts many cool events and, if I remember rightly, there's a great playground right next to it.
9) TIRITIRI MATANGI
Tiritiri Matangi is a sanctuary island off the east coast of Auckland. If you want to learn more about New Zealand's native and endangered birdlife, it's the day trip for you. Walking around the island is lovely and you'll see a lot. There's even an old lighthouse and a shop. The ferry to and from the island costs $70 per person from downtown Auckland, but only $55 from Gulf Harbour. (Parking is free at Gulf Harbour too, so go from there if you can.) Remember to take your togs – you can go swimming in the sea to cool off after your walk.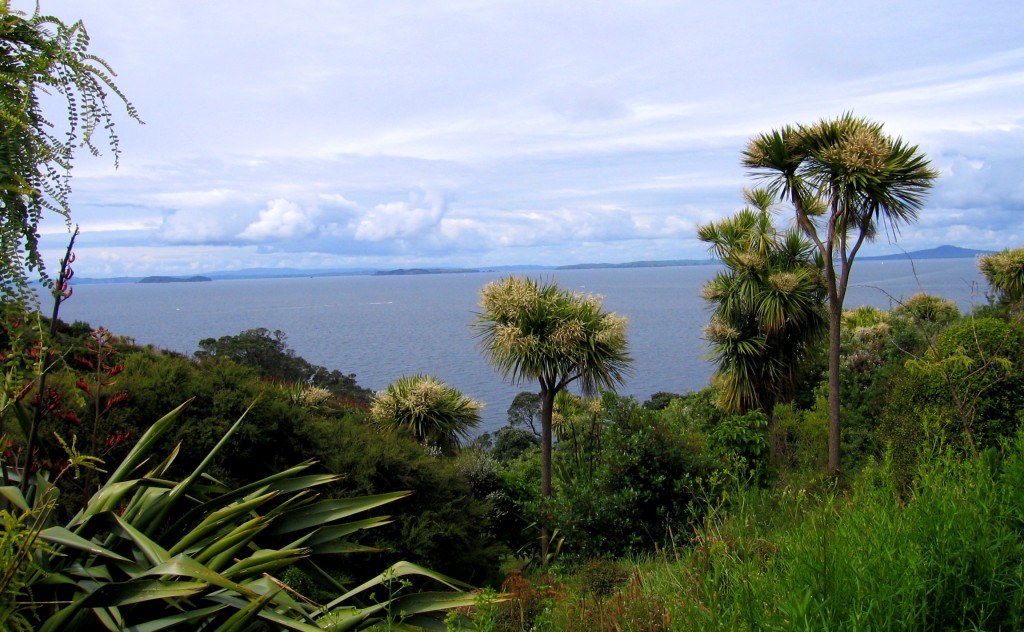 10) NORTH HEAD
North Head Historic Reserve is well worth a visit. Located at the end of the quaint Auckland suburb of Devonport, not only does it boast great views of Rangitoto and the surrounding sea, it has some interesting old military installations too. You can explore the tunnels and marvel at the big guns and other defences that were originally built to keep the Russians at bay, all for free. Take a picnic.
Follow Not_Australia