When I was ten years old, my family emigrated from England to New Zealand. I was distraught at leaving my friends, my grandparents and everything I knew, but I soon came to realise that I was lucky: New Zealand is an amazing place. We wanted to explore as much of it as possible.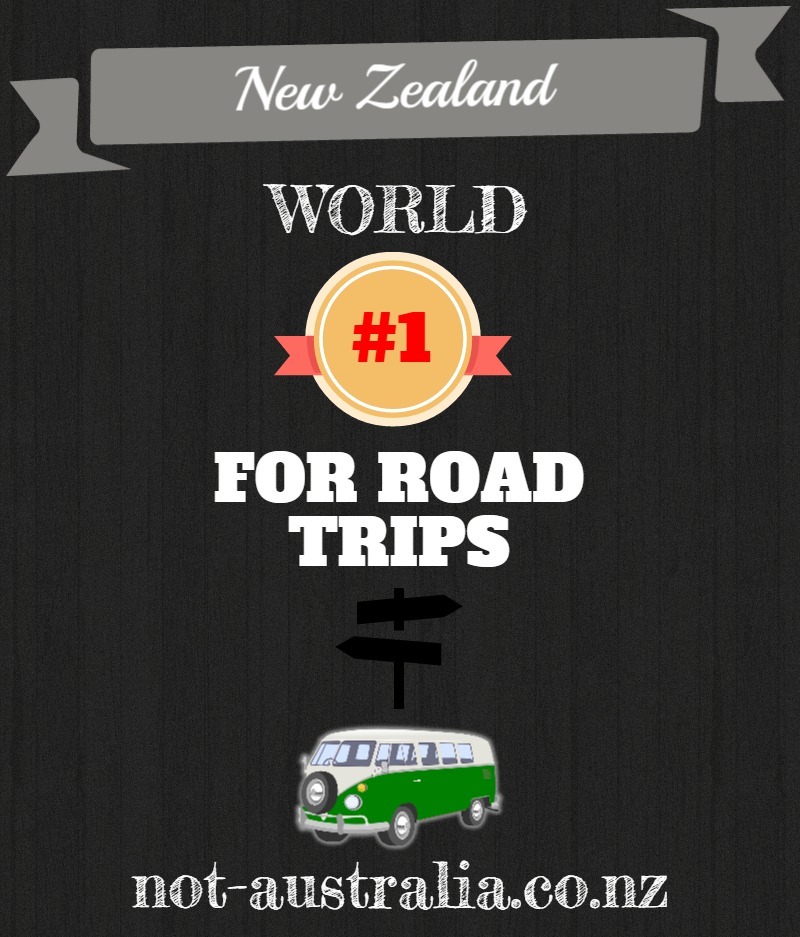 Hands down the best way to explore New Zealand is in a campervan, which is why the roads are teeming with them. You can
hire campervans cheaply in New Zealand
and save money on accommodation, transport and food. My family did this for the first time when I was twelve, when we went on holiday to the South Island. At the time we lived near Auckland, so we flew down to Christchurch and picked up a campervan from there. Flying is not a necessity, however: you can take your campervan across Cook Strait on the
Interislander ferry
.
I was super excited to be travelling in a campervan. We were saved the drudgery of unpacking and repacking our bags every time we changed location, we could go where we wanted when we wanted, we could cook our own food, and I especially loved the way our dining table and couches magically transformed into a bed. My little sister loved that she got to climb a ladder to sleep in a snug, curtained-off cave above the cabin. I was jealous, especially as I had to sleep next to my mum, who snores like a buffalo.
A good way to describe the experience of travelling in a campervan is that you're like a tortoise – you carry your home on your back. You're never far from everything you need, and you feel free to go at your own pace. My mum said it was like having our own portable beach hut: we could park up near the sand and instantly have a private place to change into our swimming costumes and have a shower afterwards. I remember doing that at Lake Wanaka, a spectacular place for a swim.
About an hour north of Queenstown, Wanaka lies in a glacial lake basin. Surrounded by snow-capped mountains, the crystalline water can be bracing, but the shallows were warm enough when we went. I remember a wooden platform you could swim out to and jump off – and the heavier you were, the further down you went. As you descended deeper and deeper, you felt the water grow colder and colder, until it was heart-stoppingly icy. When you resurfaced, you were gasping with pleasurable shock.
As beautiful as it was, Lake Wanaka was not even close to being the best place we visited on our South Island campervan trip. Starting and ending in Christchurch, we did a loop around the bottom half of the South Island, stopping along the way in Akaroa, Timaru, Oamaru, Dunedin, Queenstown and many other places in-between. Akaroa is a lovely, French-influenced town famous for its cottage gardens and being the only place in the world where you can swim with Hector's dolphins. It also had the best commercial campervan park we encountered on our trip, the Akaroa Top 10 Holiday Park.
Dunedin is a student city, so tends to be very peaceful during the holidays. It has a beautiful, old railway station, which, coming from England, was something my family missed. From here runs a sightseeing train journey through Taieri Gorge and, since my dad is a train nerd, we had to go on it. The scenery was… actually rather British. I felt like I was on my way to Hogwarts! The train went over bridges and through tunnels, surrounded by water, hills and dramatic rock formations. Unfortunately, my sister ended up with a souvenir train whistle that she never got tired of blowing.
My favourite part of our South Island campervan trip began when we reached Queenstown. We did quite a few things from there, including a jet boat ride and a horse trek. Now, being a thrill seeker, I have been on jet boat rides all over New Zealand, but the Queenstown Shotover Jet was the fastest, the most exciting and by far the most beautiful of them all. The ride takes you through the Shotover River Canyons, which are breathtakingly narrow with high walls and water like blue glass. The driver was insane, actually leaving the water to skim over rocks on occasion! The experience was especially fantastic for me because parts of The Lord of the Rings: The Fellowship of the Ring were filmed around there – we were on the Great River Anduin and it was stunning.
The horse trek took us through some Lord of the Rings locations too. It was run by Dart Stables in Glenorchy. I had never been horse riding before, but I got over my fear fairly quickly, learned to move with the horse and soon became so comfortable I could imagine myself in a fantasy story. The very horse I was riding had actually been in The Return of the King, so, as the twelve-year-old me delighted in telling people, I have ridden a Lord of the Rings star. The ride itself, however, was outshone by the scenery. There are plenty of places in New Zealand that are beautiful, but this was overwhelmingly so. I remember cresting a hill, feeling the horse halt and being confronted with the sight of Isengard – minus the actual tower of Orthanc, obviously, and before Saruman cut all the trees down. We stared out at it for ages before moving on, through Lothlorien.
I would have liked to have spent much longer around Queenstown, but we only had the campervan for two weeks and, besides, Queenstown is an expensive destination. We drove north, my mum still aching from being in the saddle, and continued our holiday. The thing about the South Island is that it is so varied. There is simply too much write about in one article, but I cannot finish this one without mentioning the glaciers.
Although there are guided tours across the surfaces of the Fox and Franz Josef glaciers, all we did was walk up to the bottom of them – and that was good enough. I remember an easy yet satisfying walk up a valley – whether to Fox or Franz Josef, I can't recall. The wind coming off the glacier was refreshing, and there were interesting rock formations along the way. There was a cloudy, silvery river and mountains and forest, and then there was the glacier itself, growing bigger and bigger as we approached. I remember thinking it was like a big, sleeping ice dragon – we had to creep as close as we could without waking it up. There were huge chunks of ice scattered over the scree at the glacier's foot. I picked one up in both hands, one of the dragon's frozen tears. I carried it with me until my hands got too cold.
Then we were back in the campervan, off to our next destination, marvelling at the mountains as we drove. A self-drive holiday is the best way to see New Zealand and I would definitely recommend New Zealand campervan hire to absolutely everyone. My family got a lot out of it, although I did finish the holiday with a renewed appreciation for my own room and my own bed.
Article by Abigail Simpson, author of POMS AWAY! A British Immigrant's View of New Zealand
Follow Not_Australia