New Zealand is the epicentre of adventure. It's the birthplace of so many thrill-seeking activities and, considering the scope of New Zealand's natural beauty, there's no better place in which to try them. Here's a list of 15:

1) Skydiving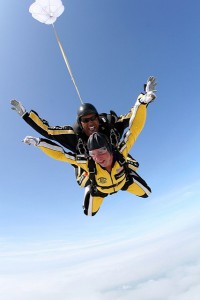 Skydiving wasn't invented in New Zealand, but it's one of New Zealand's most popular tourist activities. It's a pretty extreme way to get an amazing view. Mountains, glaciers, lakes, forests, plains, volcanoes… it's all there.
2) SkyJumping
The SkyJump is something you can do when you visit Auckland's Sky Tower, the tallest building in the Southern Hemisphere. You can jump off the Sky Tower (on a wire) for an exhilarating fall of 200m! It's not like bungy jumping – you go feet-first, you don't bounce, and you get a fabulous view of Auckland City the whole way down.
3) SkyWalking
If you don't feel quite up to jumping off the Sky Tower, you can always do the SkyWalk. (And afterwards tell people you're a Skywalker!) The SkyWalk is a narrow ledge that goes around the outside of the Sky Tower, 200m up.
4) Glacier walking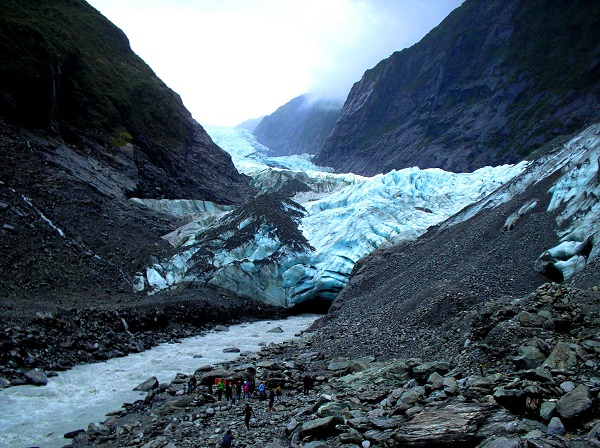 Ever wanted to walk upon the surface of a glacier? You can in New Zealand – both the Fox and Franz Josef glaciers, in the South Island, have guided tours across the ice. You can even fly onto them in a helicopter.
5) Bungy jumping
Bungy jumping was invented in New Zealand, or at least commercial bungy jumping was. The original commercial bungy jumping site, still going strong, is the Kawarau Gorge Suspension Bridge near Queenstown, New Zealand's adventure capital. Even if you don't want to jump, it's fun to go and watch the other tourists jumping, and it's quite beautiful around there anyway.
6) Blokarting
Blokarting was invented in New Zealand too. A Blokart is basically a go-kart with a sail, powered by the wind. Good fun.
7) Black water rafting
Also invented in New Zealand, black water rafting, or tubing, involves floating down a river inside a cave on an inflated inner tyre tube. This is a must-do if you visit the Waitomo Caves. It is often combined with other caving activities such as abseiling.
8) White water rafting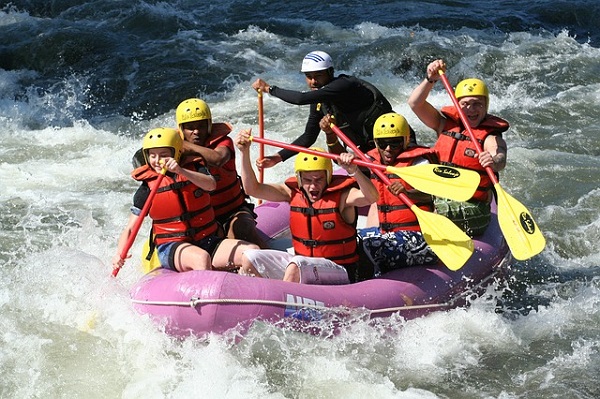 This wet and wild activity can be found around many places throughout New Zealand, including Taupo, Christchurch and, of course, Queenstown. Battle your way across frothing rapids upon breathtaking rivers, surrounded by jaw-dropping scenery. There are different grades to choose from, for different levels of experience and comfort.
9) Jet boating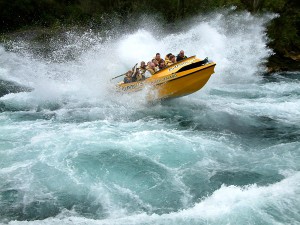 Another adventurous activity invented in New Zealand, jet boating is like being on a rollercoaster where the track has been provided by nature. Hurtle down canyons and over rapids, or even to the foot of an incredibly powerful waterfall! There are so many brilliant places to go jet boating in New Zealand – it's something you just have to try.
10) Surfing

New Zealand's most famous surfing beach is at Raglan. The waves are insane! If you've never surfed before, you can hire an instructor to get you started.
11) Sand surfing
Of course, you don't have to restrict yourself to surfing on water! Sand surfing is when you use a boogie board to slide down sand dunes, like the massive ones on Ninety Mile Beach. Coach tours of Ninety Mile Beach usually include a sand surfing stop, but you can always find your own spot to do it for free.
12) Skiing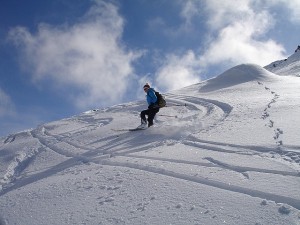 Come to New Zealand in the right season and you'll have an abundance of skiing opportunities. You can ski on an active volcano in the North Island, or amidst glacial lakes in the South Island. There's even an indoor ski slope in Auckland.
13) Snowboarding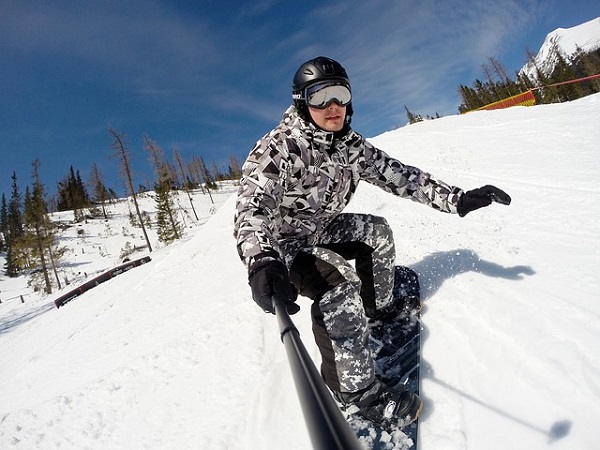 It can be hard to decide whether you want to try skiing or snowboarding. People often ask which is easier to learn, but answers vary – it seems to depend on the person, which isn't very helpful! Snowboarders seem to hurt themselves more, though…
14) Luging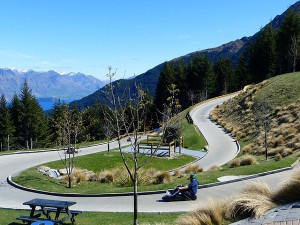 Luging is so fun! It's easy to get the hang of and as thrilling as you want it to be – it's basically go-karting really fast down a winding slope. It started in Rotorua, but now you can do it in Queenstown as well.
15) Zorbing
Zorbing is the act of throwing yourself down a hill in a big, inflatable sphere. Like luging, the phenomenon started in Rotorua. You can do it wet or dry; alone or with a friend (or two!)
With all these activities to try and more, you'll never be short of adventure in New Zealand!
Article by Abigail Simpson
Follow Not_Australia