When you think of amazing food from around the world, your mind doesn't automatically go to New Zealand. But maybe it should. New Zealand has its own unique and interesting food culture. We've got some damn good restaurants – it's not all about roadside pies anymore! Although, when you're here, you should definitely try a roadside pie, just for the experience. In fact, here's a list of 25 iconic foodstuffs you should try when you're in New Zealand: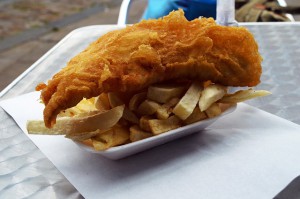 1) FUSH 'N' CHUPS
That's fish and chips in Kiwi. New Zealand fish and chips are better than British fish and chips, perhaps due to the quality of the fish. Scoop 'em up with your fingers and dunk 'em in Wattie's sauce and you're sweet.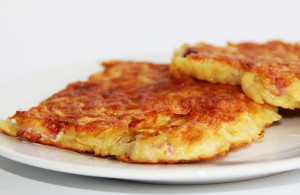 2) WHITEBAIT FRITTERS
Whitebait are immature, translucent fish, about five centimetres long. Whitebait fritters are essentially omelettes with a load of whitebait thrown in whole. They're considered a delicacy in New Zealand.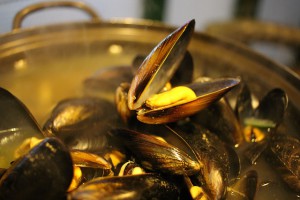 3) GREEN-LIPPED MUSSELS
Green-lipped mussels are one of New Zealand's most important exports. You usually get them served in massive pots. People go crazy for them, but they can make you sick, so be warned.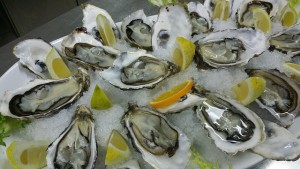 4) BLUFF OYSTERS
Located at the very bottom of the South Island, the seaport town of Bluff is one of New Zealand's oldest European settlements. It's famous for having the best oysters in the world. There's even an annual festival dedicated to them – you should check it out.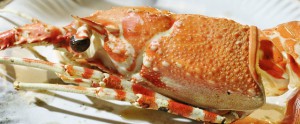 5) KAIKOURA CRAYFISH
Kaikoura is a South Island town, the name of which actually means 'meal of crayfish' in Maori. Crayfish are also known as rock lobsters and they are delicious. You can eat them all over New Zealand, but eating a crayfish in Kaikoura itself is a special treat.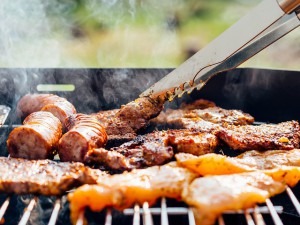 6) THE GREAT KIWI BARBECUE
If you get chance to attend a proper New Zealand barbecue don't turn it down. Sitting outside on a balmy summer evening with a crisp white wine or a cold beer in hand is pure magic, especially accompanied by the aroma of sizzling steak and New Zealand lamb. You can easily make your own too – there are heaps of free public barbecues scattered throughout our parks – and here's how.
7) THE HANGI
A hangi is a traditional Maori feast, cooked over hot stones buried in a pit. It's a very healthy way of cooking and produces some awesomely succulent food. There are many places in New Zealand that tourists can try a hangi, such as Rotorua.
8) PIES
The pie is one of New Zealand's most iconic foodstuffs, representing the laidback, unpretentious nature of the stereotypical Kiwi. Pies vary greatly in quality throughout New Zealand, from the dodgily cheap, plastic-wrapped pies that have spent the day stewing in a warmer, to award-winning dishes in restaurants. I dare you to try both.
9) KIWIFRUIT
Kiwifruit is one of New Zealand's biggest exports. It's even named after the people of New Zealand. It's sweet and tart, and is a traditional topping for pavlova (see below), but is equally enjoyable eaten on its own with a spoon.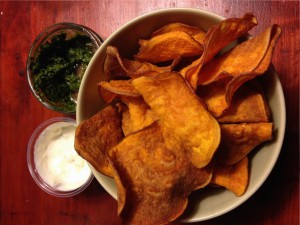 10) KUMARA
The kumara is a sweet potato introduced to New Zealand by the Maori. They are traditionally served roasted, but I especially like kumara chips/crisps. They're cheap, nutritious and yummy.
11) CHOCOLATE FISH
Chocolate fish are fish-shaped blocks of marshmallow with a crisp chocolate coating. Kiwi kids love them. They're often used as in-classroom rewards, (although they didn't work on me.)
12) PINEAPPLE LUMPS
Pineapple Lumps are soft, chewy, pineapple-flavoured sweets coated in chocolate. Like chocolate fish, they are seen as essential symbols of 'Kiwiana' – hands off, Aussies!
13) TIM TAMS
Tim Tams are actually Australian, but they're really popular in New Zealand too. They're rectangular, chocolate-coated biscuits with creamy centres, and they're bloody good. For the ultimate Tim Tam experience, take a bite off both ends of one and use it as a straw for tea, coffee or hot chocolate.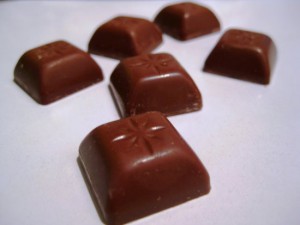 14) WHITTAKER'S CHOCOLATE
Whittaker's is a family-owned, New Zealand chocolate-manufacturing company that's been going since 1896. It's really nice chocolate – better than Cadbury, anyway, which is its main competition in New Zealand. Take a few blocks home with you.
15) ANZAC BISCUITS
Anzac biscuits were invented in New Zealand during the First World War. They were made without eggs, partly because there was a national shortage due to most of the country's poultry farmers joining the war effort; partly because this meant the biscuits could be shipped to the ANZAC soldiers without spoiling. They were commonly sold at fundraisers supporting the war effort, and remain an important part of New Zealand and Australian cuisine today.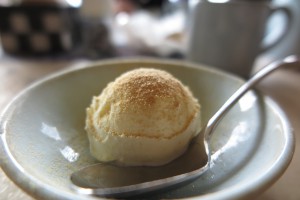 16) HOKEY POKEY ICE-CREAM
Hokey pokey ice-cream is a Kiwi favourite. It's basically vanilla ice-cream with chunks of honeycomb toffee in it. This is definitely one you have to try.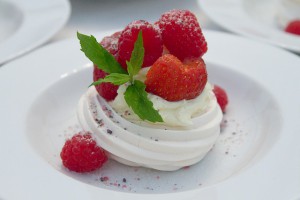 17) PAVLOVA
Pavlova was invented in New Zealand – not Australia! – following a tour of the country by the famous Russian ballerina Anna Pavlova. It's an incredibly sweet meringue-based dessert topped with cream and fruit. Two of the most popular fruit toppings are strawberries and kiwifruit.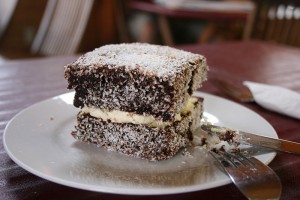 18) LAMINGTONS
Lamingtons are cubes of usually pink cake covered in desiccated coconut. Like the pavlova, the origin of the lamington is disputed between Australia and New Zealand. You'll probably be able to find one in a bakery somewhere.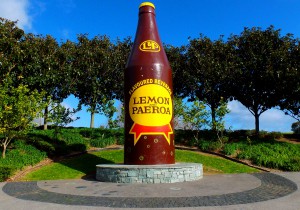 19) L & P
L & P stands for Lemon and Paeroa. It's basically lemonade, but made in New Zealand and, frankly, it's the nicest commercial lemonade I've ever had. The main tourist attraction of the town of Paeroa is a giant, plastic L & P bottle.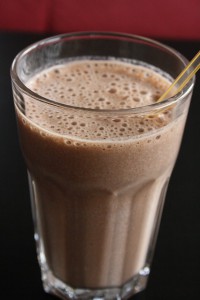 20) LEWIS ROAD CREAMERY FRESH CHOCOLATE MILK
Made with Whittaker's chocolate, the fancy bottles of Lewis Road Creamery Fresh Chocolate Milk caused a nationwide sensation when the brand was launched in 2014. It was insane – supermarkets had to hire security guards to monitor their fridges! I don't get it, but it must taste pretty good for that to happen, right?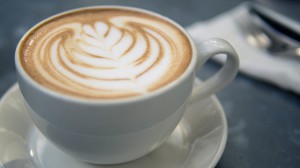 21) THE FLAT WHITE
The flat white is a type of coffee invented in New Zealand (or Australia – this is yet another disputed invention,) made by pouring velvety steamed milk over a double-shot of espresso. Until recently, no one outside Australasia had heard of flat whites, but Starbucks has picked up on them now, so that's set to change. Every café in New Zealand does them, and New Zealand has a staggering amount of cafes, so you'll probably end up having one.
22) MARMITE
Marmite is revolting. (And so's Vegemite.) It's like spreading tar on your toast, but, apparently, New Zealand Marmite is different from the rest of the world's Marmite, and Kiwis love it so much that when the sole factory was damaged by an earthquake, the resulting shortage was hailed as 'marmageddon'.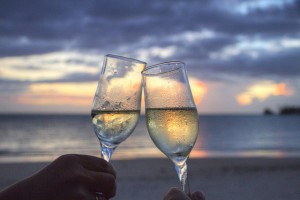 23) LOCAL WINES
New Zealand wine is now amongst the best in the world. Better than French wine, in some cases. There are heaps of vineyards you can tour, so while you're here, don't settle for any of that Aussie plonk.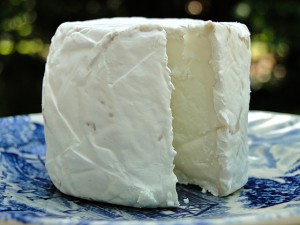 24) LOCAL CHEESES
New Zealand does some bloody good cheeses too. Make sure you get some from the supermarket, or head out to a farmers' market to sample a selection. There's bound to be a New Zealand food festival on somewhere as well.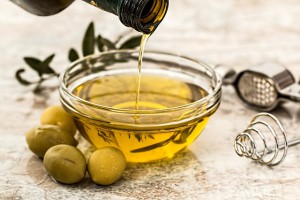 25) LOCAL OLIVE OILS
Speaking of New Zealand food festivals, you'll find a lot of New Zealand-made olive oils at them, not to mention avocado oils and other luxury food items. Food shows are exciting places to go because they make you realise just how far New Zealand cuisine has come. The stereotypical New Zealand dish is the simple, unpretentious pie, but New Zealand produces many quality ingredients and amazing dishes that can rival the best restaurants in the world.
Follow Not_Australia